In order to recover your Student ID and VCCS Email address, follow the steps below:
Step 1. Navigate to https://my.vccs.edu
Step 2. Click on the link titled Forgot Password or Forgot Username

(The example below points to both the Forgot Password and Forgot Username links)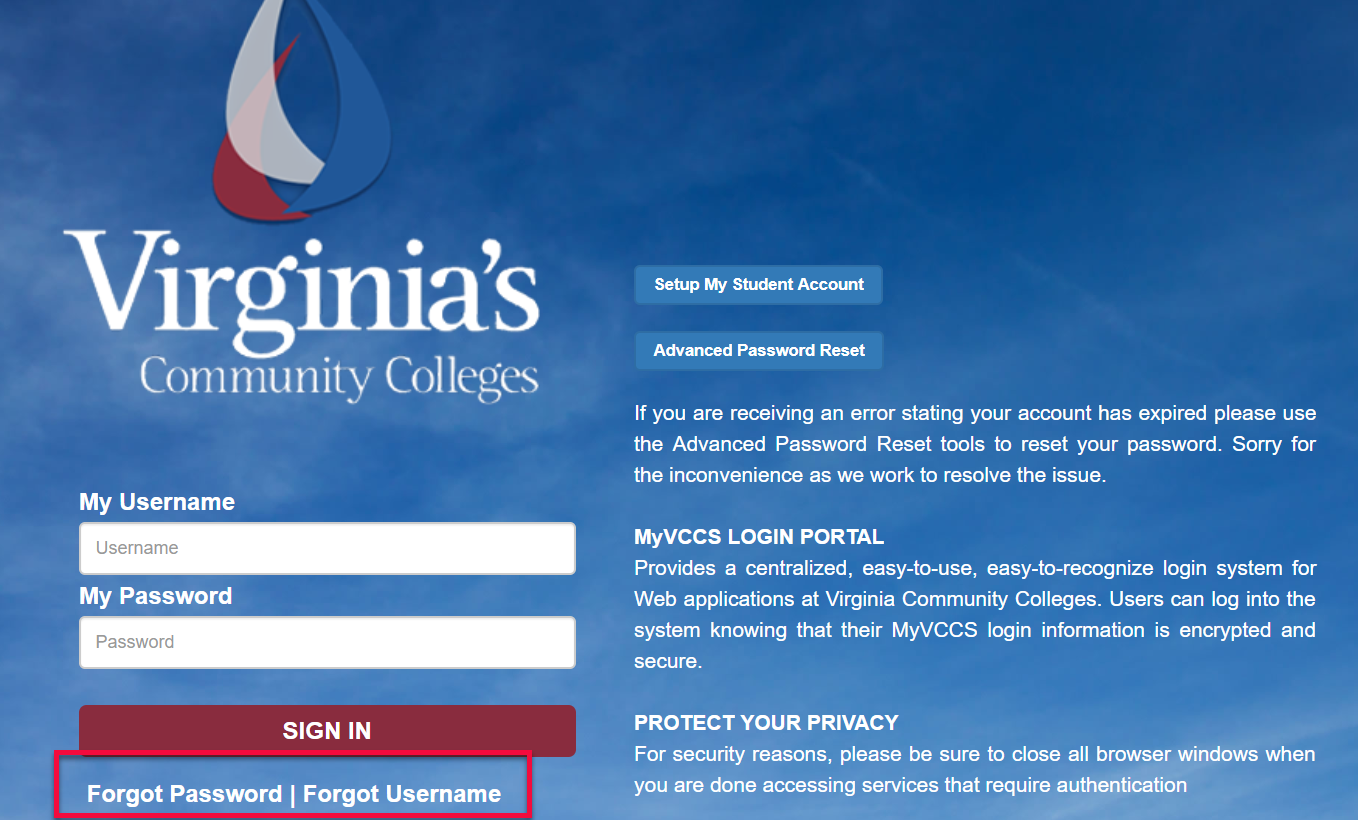 Step 3. If you selected Forgot Password, you will be prompted to enter your Username and click Submit.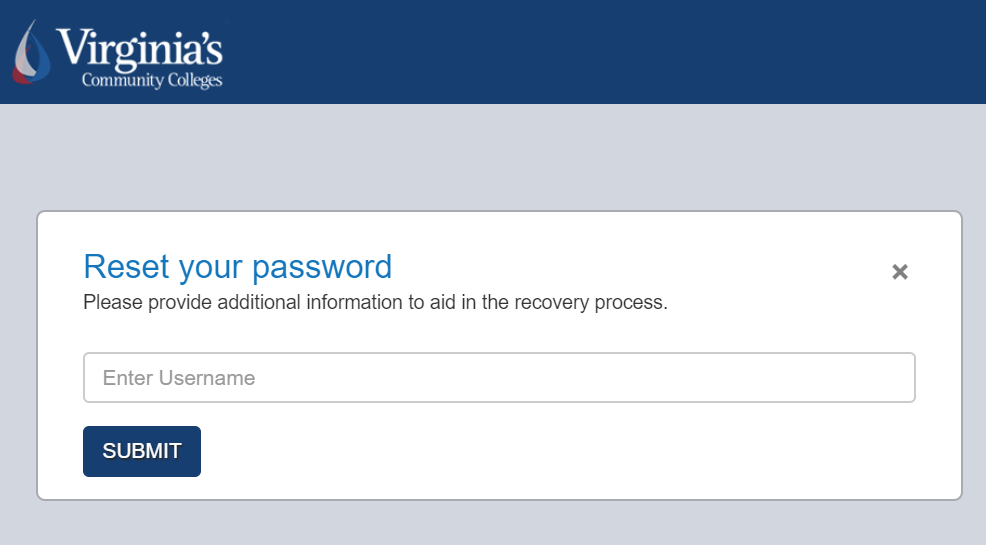 If you selected Forgot Username you will be prompted to check the "I'm not a robot box" and click Continue.
You will then be prompted to enter your: First Name, Last Name, Date of Birth, either Emplid or SSN. Click "Next".
Please note, the right-hand side of page also contains more information on how to "look up your username".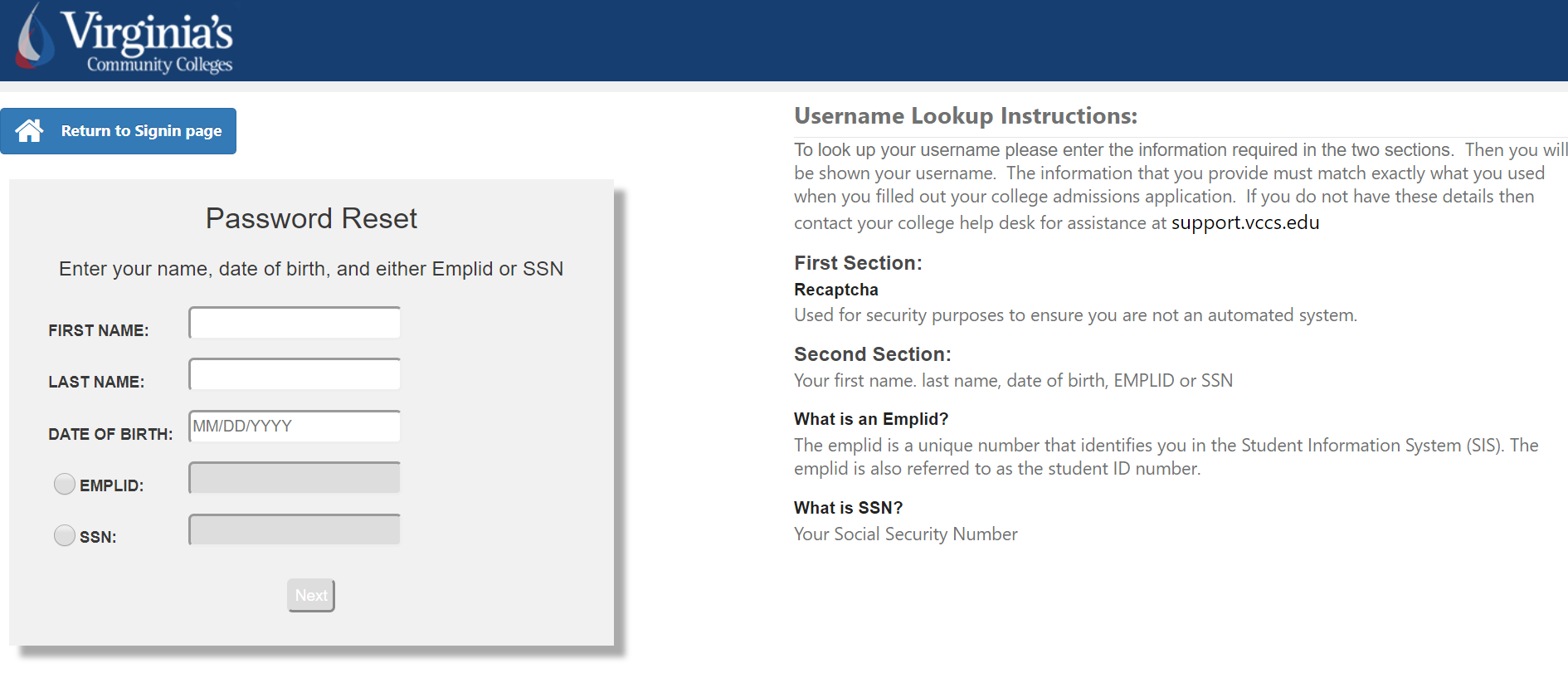 Step 4. After successfully providing this information you will be prompted to change your password. Unless you have already changed your password via this method. If so, you must also provide your security question answer before you can change it again. If you have forgotten your security question's answer then you must contact Admissions.
Step 5. When this is complete your Student ID and email will be displayed. You should print this screen or write this information down for your records.
If you need additional assistance, please contact the Help Desk associated with your College.